Refine Your Results
Showing 1 - 24 of 51 results.
Refine Your Results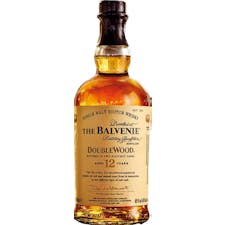 Balvenie DoubleWood Single Malt Scotch Whisky 12 year old 750ml
The Balvenie DoubleWood is a 12 year old single malt whisky which gains it's distinctive character f…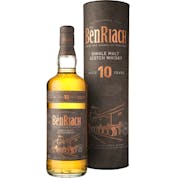 BenRiach Single Malt Scotch Whisky 10 year old 750ml
Crisp summer gold color. On the nose, a fresh and lively combination of crisp, green orchard fruits…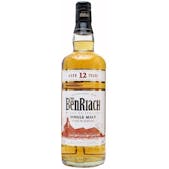 BenRiach Single Malt Scotch Whisky 12 year old 750ml
Honey, vanilla, floral, fruity with well balanced wood overtones. Mid-amber, hints of gold. Rounded…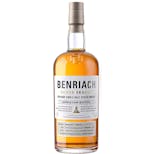 BenRiach Smoke Season Speyside Single Malt Scotch Whisky 750ml
Burnished gold color. Scents of caramel smoke, oak spice, and citrus peel. Flavors of smoked dark va…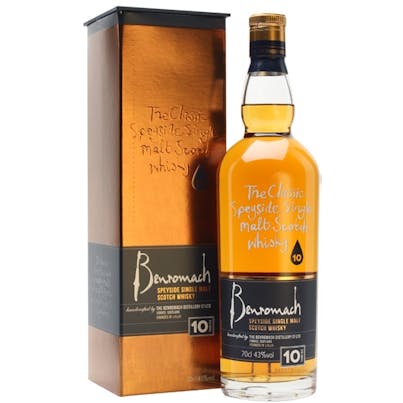 Benromach The Classic Speyside Single Malt Scotch Whiskey 10 year old 750ml
Pour yourself a dram of Benromach - not too wee and not too big. Swirl the golden liquid around your…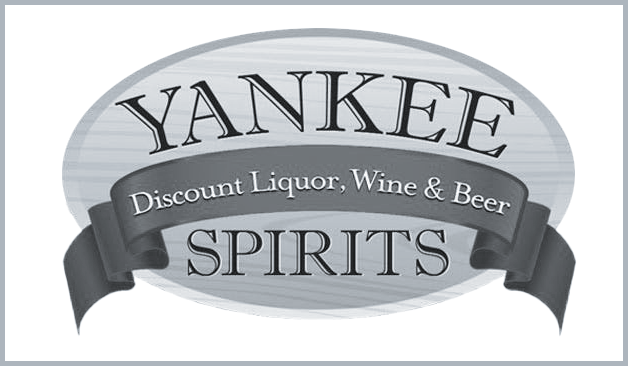 Cardhu Single Malt Scotch Whisky 16 year old 750ml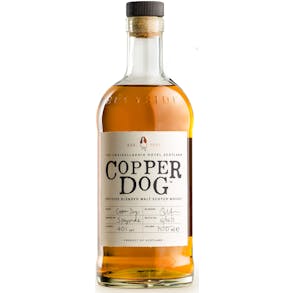 Copper Dog Scotch Whisky 750ml
NOSE: Fresh fruit and toffee apple; an integration of ripe orchard fruits (apples and pears), berrie…
Cragganmore Single Malt Scotch Whisky 12 year old 750ml
A complex Speyside single malt whiskey praised for its depth and complexity. John Smith designed Cra…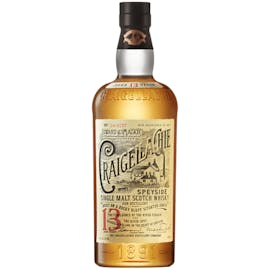 Craigellachie Single Malt Scotch Whisky 13 year old 750ml
Bonfire night: aromas of oozing toasted marshmallows, roasted pineapple and baked apples studded wit…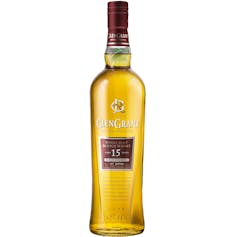 Glen Grant Batch Strength Single Malt Scotch Whisky 15 year old 750ml
Unlike some heavier and more robust Single Malts, Glen Grant is crisp, clear, fresh and light.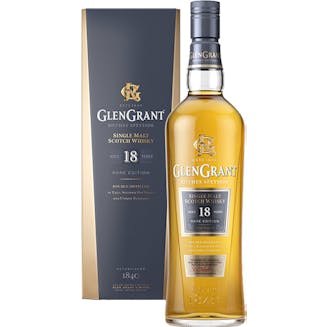 Glen Grant Rare Edition Single Malt Scotch Whisky 18 year old
This unrivalled single malt matures for at least 18 years in the highest quality, handpicked oak cas…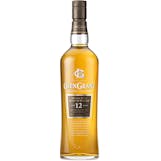 Glen Grant Single Malt Scotch Whisky 12 year old 750ml
With a bright, golden colour and pleasant aromas of orchard fruit, almond and citrus, this exception…

Glen Moray Chardonnay Cask Matured Single Malt Scotch Whisky 750ml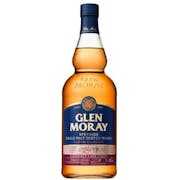 Glen Moray Classic Cabernet Cask Finish Single Malt Scotch Whisky 750ml
This sweet and full bodied Glen Moray is finished in Cabernet red wine casks developing notes of spi…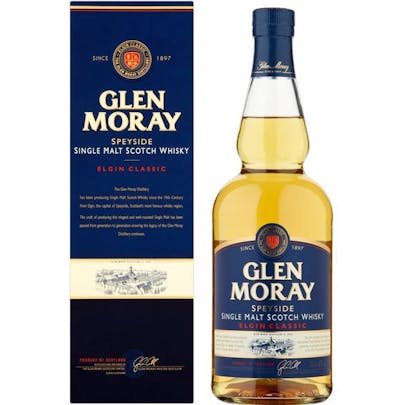 Glen Moray Elgin Classic Single Malt Scotch Whisky 750ml
COLOUR: Light gold. NOSE: At full strength, the aroma is fragrant and lightly drying with warming ma…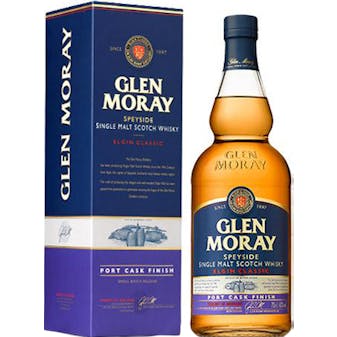 Glen Moray Port Cask Finish Single Malt Scotch Whisky 750ml
This light and fruity expression is finished for eight months in Port pipes from Porto Cruz, the N°1…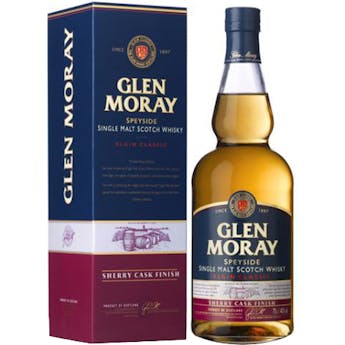 Glen Moray Sherry Cask Finish Single Malt Scotch Whiskey 750ml
Only the finest Oloroso casks are used to mature this extraordinary single malt. The Elgin Classic's…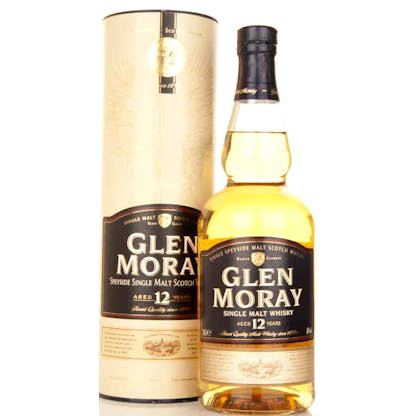 Glen Moray Single Malt Scotch Whisky 12 year old 750ml
Mid-golden. At full strength, the aroma is sweet, fruity and floral, exceptionally well-rounded and…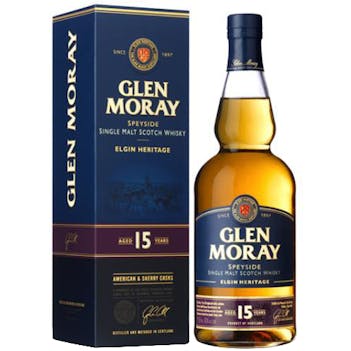 Glen Moray Single Malt Scotch Whisky 15 year old 750ml
The amalgamation of two distinct cask styles - sherry and American oak. An exquisitely complex whisk…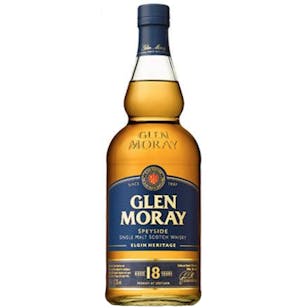 Glen Moray Single Malt Scotch Whisky 18 year old 750ml
Only the very best finest American oak barrels have been selected to emphasize the incredibly smooth…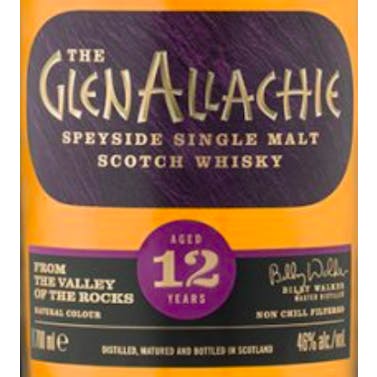 GlenAllachie Speyside Single Malt Scotch Whisky 12 year old 750ml
Colour: Polished Bronze. Nose: Butterscotch and honey playing the lead, with raisins and mocha in th…

GlenAllachie Speyside Single Malt Scotch Whisky 15 year old 750ml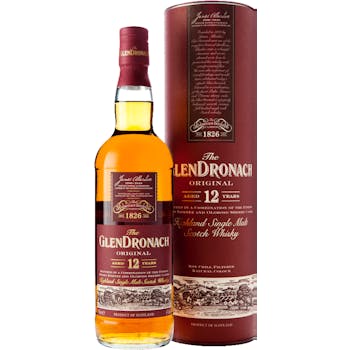 Glendronach Single Malt Scotch Whisky 12 year old 750ml
This superb richly sherried single malt is matured for at least 12 years in a combination of the fin…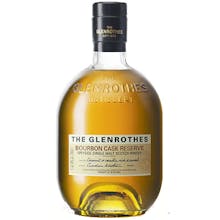 Glenrothes Bourbon Cask Reserve Speyside Single Malt Scotch Whisky 750ml
Formerly known as Alba Reserve, we have changed the name for transparency and simplicity of trade an…