Refine Your Results
Showing 1 - 24 of 30 results.
Refine Your Results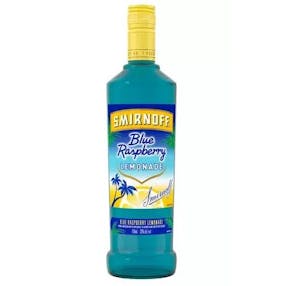 Smirnoff Blue Raspberry Lemonade Vodka 50ml Plastic Bottle
Indulge in nostalgia with Smirnoff Blue Raspberry Lemonade. It offers a bright blue raspberry aroma…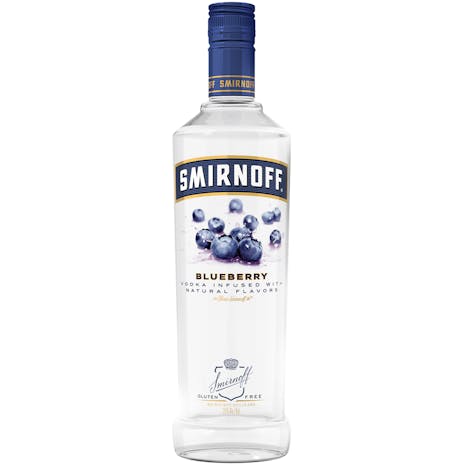 Smirnoff Blueberry Vodka 50ml
Smirnoff Blueberry is infused with a natural blueberry flavor for a smooth and delicious taste.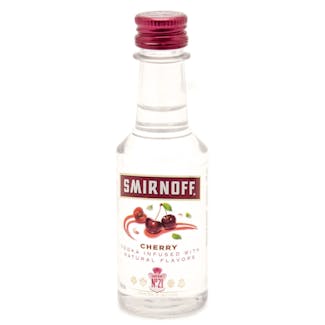 Smirnoff Cherry Vodka 50ml
Smirnoff Cherry Flavored Vodka is made with the essence of cherry flavors and vodka distilled from t…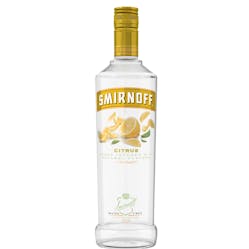 Smirnoff Citrus Vodka 50ml Plastic Bottle
Smirnoff Citrus is infused with a natural citrus flavor for a crisp and refreshing taste. Pair it wi…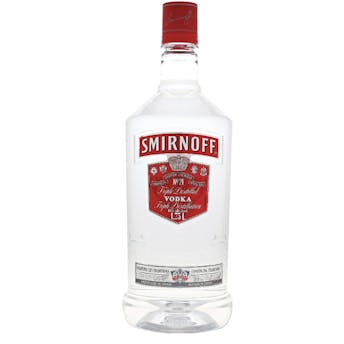 Smirnoff Classic No. 21 Vodka 50ml Plastic Bottle
Smirnoff No. 21 Vodka is the World's No. 1 Vodka. Our award-winning vodka has robust flavor with a d…

Smirnoff Espresso Vodka 50ml Plastic Bottle
Smirnoff Espresso oozes roast coffee goodness from a nose-full of Italian caffe aromas to the sweet…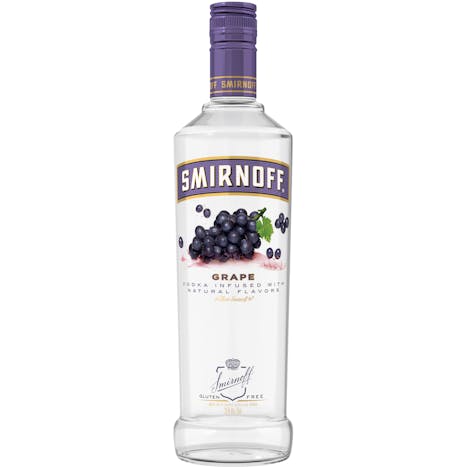 Smirnoff Grape Vodka 50ml
Smirnoff Grape is true to the name. Sweet, sticky grape aroma fills the room as soon as you twist of…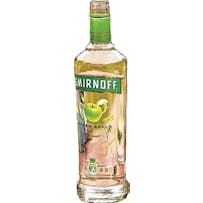 Smirnoff Green Apple Vodka 50ml Plastic Bottle
Smirnoff Green Apple is infused with the tart but sweet flavor of green apples. For simple cocktails…

Smirnoff Kissed Caramel Vodka 50ml
The authentic flavor experience of homemade caramel complete with a hint of salt for a true flavor e…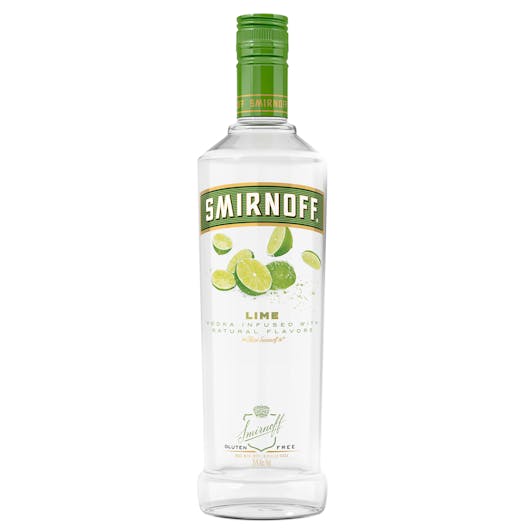 Smirnoff Lime Vodka 50ml
Smirnoff Lime is infused with a natural lime flavor for a refreshing citrus taste. Simply mix with s…
Smirnoff Orange Vodka 50ml Plastic Bottle
SMIRNOFF® Orange is a blend of six juicy orange varietals for an all-natural sweet-tart flavor with…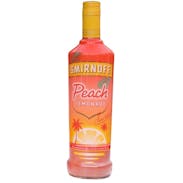 Smirnoff Peach Lemonade 50ml
Get jiggly with it, with Smirnoff Peach Lemonade. Style, class, flavor, and fun, all rolled into one…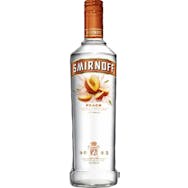 Smirnoff Peach Vodka 50ml
Smirnoff Peach is infused with the natural flavor of juicy peaches for a sweet and fruity taste. Thi…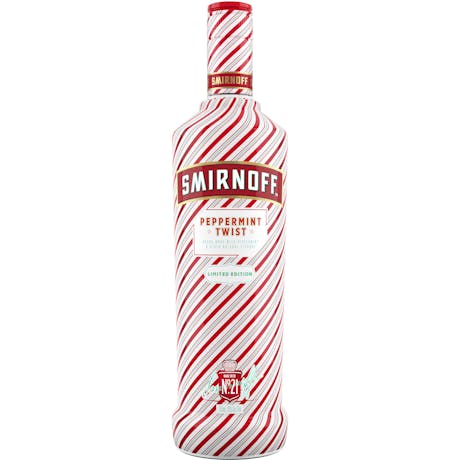 Smirnoff Peppermint Twist Vodka 50ml
Smirnoff Peppermint Twist is one of our go-to's for the holiday season. Infused with a candied peppe…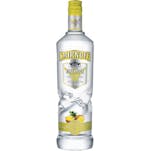 Smirnoff Pineapple Vodka 50ml
Smirnoff Pineapple is infused with a natural pineapple flavor for a tropical taste of the islands. P…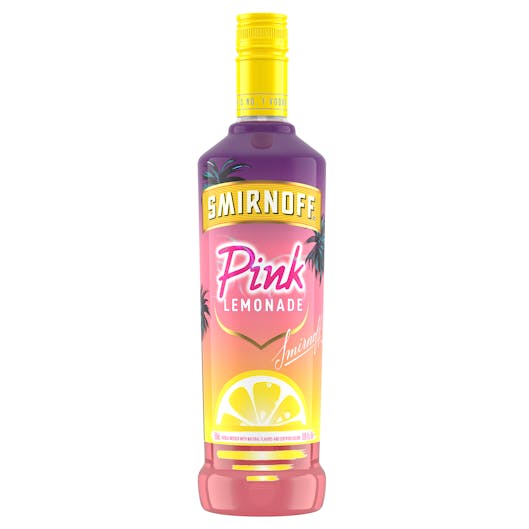 Smirnoff Pink Lemonade 50ml Plastic Bottle
A delicious spirit with a balance of lemon, strawberry, and raspberry flavors.

Smirnoff Raspberry Vodka 50ml
Tease your taste buds with the ripe crushed berry flavors of Smirnoff Raspberry Twist. Mix it with t…

Smirnoff Red, White & Berry Vodka 50ml
Smirnoff Red, White & Berry is our go-to #drinkofthesummer. Infused with cherry, citrus, and blue ra…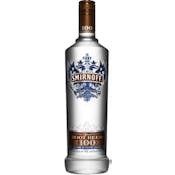 Smirnoff Root Beer 50ml Plastic Bottle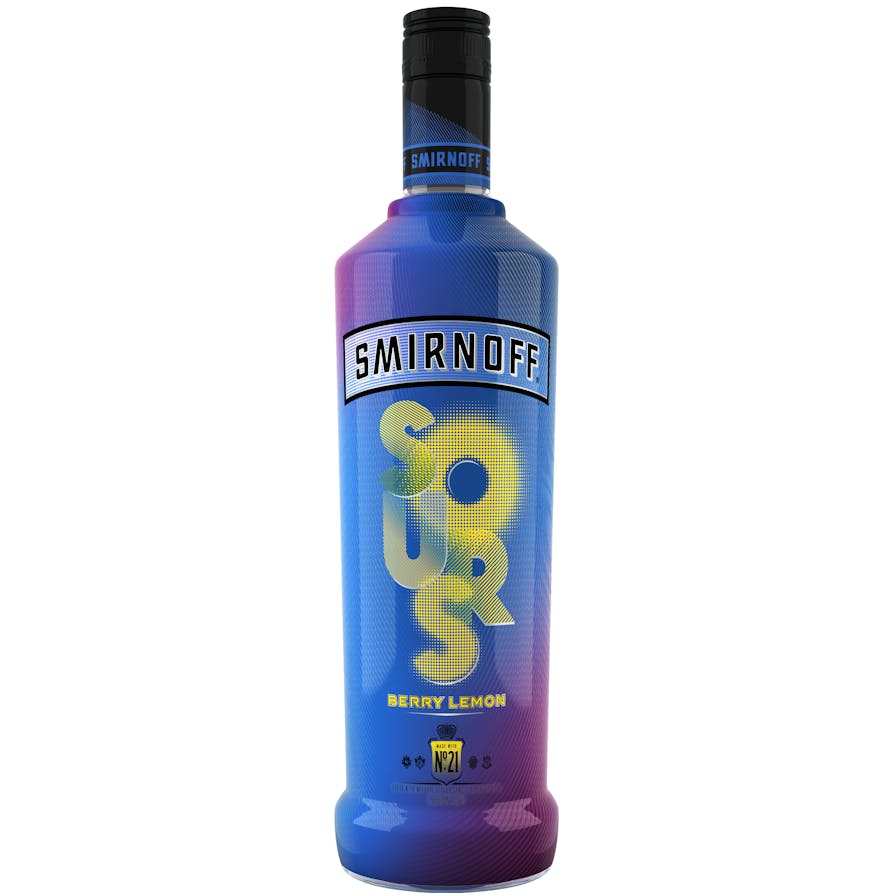 Smirnoff Sours Berry Lemon 50ml Plastic Bottle
SMIRNOFF® Sours Berry Lemon combines Smirnoff No. 21 triple distilled vodka with the tart and tangy…

Smirnoff Sours Green Apple 50ml
Smirnoff Sours Green Apple is infused with the crisp and tart flavor of green apples, for a sour but…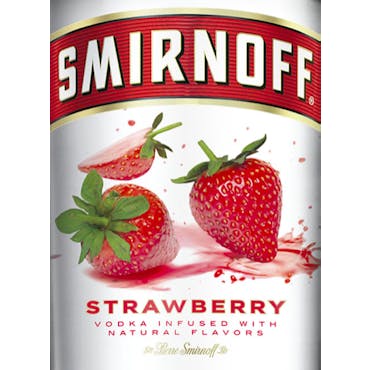 Smirnoff Strawberry Vodka 50ml Plastic Bottle
Smirnoff Strawberry is tart and naturally sweet. A light, fresh and clean sip will invigorate you an…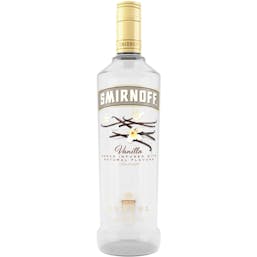 Smirnoff Vanilla Vodka 50ml Plastic Bottle
Smirnoff Vanilla is infused with natural vanilla flavor for a sweet and indulgent flavor. Pairs best…

Smirnoff Vodka 100 Proof 50ml Plastic Bottle
Another Smirnoff favorite, Smirnoff Blue has the same delicious, smooth taste that your guests will…