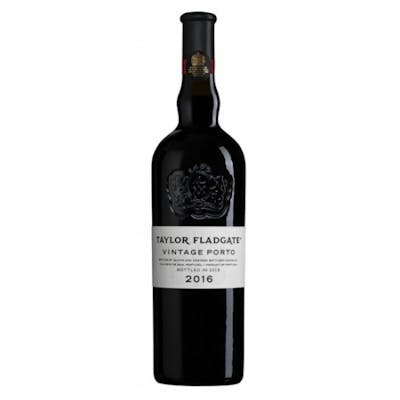 SKU: 104089
Taylor Fladgate Vintage Port 2016
---
---
Deep purple black with a narrow magenta rim. High notes of pure, intense woodland fruit with lively accents of green apple, fresh plum and raspberry. Around this core of bright, singing fruit is a heady aura of gumcistus and wine herbs. On a deeper register, exotic notes of cedarwood and jasmine provide an additional dimension of complexity. The wine has an attractive leanness and muscularity with sinewy, linear tannins that integrate seamlessly into the mid palate and then re-emerge to hold the wine in a confident grip. Energised by a racy acidity, the intense berry flavours continue to build into the long finish. Although the keynotes are refinement and poise, the wine displays the restrained vigour and stamina that are the hallmarks of the Taylor Fladgate style. Walnuts, blue veined and other richly flavoured cheeses are excellent accompaniments to Vintage Port; so too are dried fruits such as apricots or figs.
This is packed with raspberry, blackberry and blueberry fruit flavors that play off one another, melding with anise, fruitcake and ganache notes. A warm tarry edge coats the finish, revealing an echo of bramble. A seriously grippy, strapping Port, this revels in its power. Best from 2032 through 2055. 6,200 cases made, 1,000 cases imported.
Ripe, structured while also fruity, this intense, perfumed Port is opulent while also elegant. Its tannins and great fruit are finely integrated and are rich with potential. Black fruits, berries and a juicy aftertaste add freshness to the wine. Drink from 2028.
In 2016 Taylor's began picking in Vargellas on 17 September, followed by Pinhão Valley estate on 23 and 26 September. The 2016 Vintage Port has an aristocratic bouquet with tight wound aromas of blackberry, bilberry, crushed stone, black olive and a light, marine-tinged element, perhaps almost peat-like. The palate is just beautiful with fine, chiseled tannins and a perfect line of acidity. There is that almost "arching" structure one always seeks in a great Taylor's with a gentle but insistent grip towards the finish. It is everything you really want from a Vintage Port. Production is 6,200 cases.
The 2016 Vintage Port was originally seen about a week before bottling in a more unsettled incarnation. It is now in the USA and showing in a rather forward fashion for Taylor's. It was aged for 20 months in wood and comes in with 102 grams of residual sugar. This is a pleasure just to smell, with its hints of herbs, eucalyptus and blackberries. Some more time in bottle has made this a classic Port from start to finish in terms of aromatics and flavors. In my almost-40-year history of Port drinking, Taylor's was and is always one of my benchmarks for what a Port should taste and smell like. This delivers all that in spades. Now, it is not the most powerful or massive Taylor's. Dry and a bit tense after it sat in the glass for an hour, this finished with moderate bang and pop a couple of hours later. I've certainly seen young Taylor's with more intensity. A creature of its vintage, it is a very elegant Port with a touch of understatement. It shows off focus and freshness more than jammy richness. If it is not quite as tightly wound as in some years, the typical profile is still there and the structure is still very good. Indeed, some two days after opening it did not lose any power. The Fonseca is probably more powerful in the Fladgate Group offerings in this vintage (and, perhaps, the somewhat deeper Taylor's balances the tannins differently), but the fruit here is even more gorgeous and seductive. Indeed, the fruit is often sensational, the biggest bragging point here. I gave it a couple of extra days open to be sure just how lovely it was. It was particularly closed on the first pours, when many young Ports are exuberant. It eventually became far more expressive. How you evaluate this will depend on what you most want in Port. If you want that old-school vibe, perhaps Fonseca will serve you better this year. If you want to drool over sensational fruit, this will work just fine. You'll think I'm being stingy. Given how precocious it seems just now-it certainly won't make your mouth turn immediately to cotton and your tongue seize up-the fruit is so good that some will dare to drink it now. (If you do, you can unfriend me on Facebook and the rest of social media, not that I'm judgmental or anything.) Harmony and complexity will still take time; there is no shortcut for complexity and harmony. Overall, the purity and flavor make this rise above the crowd. How far above still remains to be seen. I'd like to see more proof of development here around 2030, more evidence that this will fulfill all of its potential.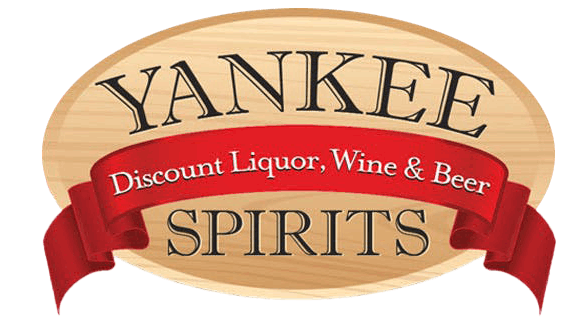 Are you 21 years old, or older?